WELCOME TO PALM BEACH HOTEL
Business stays, leisure, events …
Around PALM BEACH Hotel
Discover the privates beaches of the POINTE CROISETTE
Enjoy all the different aquatic activities at the doorstep of the hotel; diving into the Mediterranean turquoise water… Local shops and restaurants will allow you to taste fresh sea food and enjoy local Cuisine…Read more +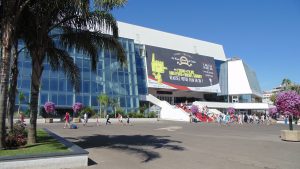 "Take time for a breakfast or a brunch in the garden or in the dining room, with fresh and organic products, a nice relaxing break."
BUSY BUSINESS, IN PALMBEACH HOTEL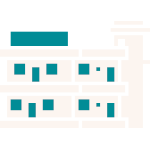 We allow you to present our hotel in few words. Today this lovely villa is completely renovated in tourism upscale hotel. With 11 rooms, you will seduce with its intimate atmosphere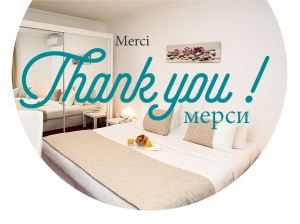 « Thank you to all the team!

We are grateful for your very personalized services and all your attentions..

We are grateful for your personalized services and all your attentions.

»

"
Mr& Ms Olivier B.
"We had a very good stay, your hotel is very nice, close to the center and the beaches, discreet and pleasant, very good address! We were very impressed by the quality of your service and especially Brunch .. We recommend!"
Marc et Julie R., PARIS
Chambres disponibles
Overview of the room
ОБЗОР НОМЕРОВ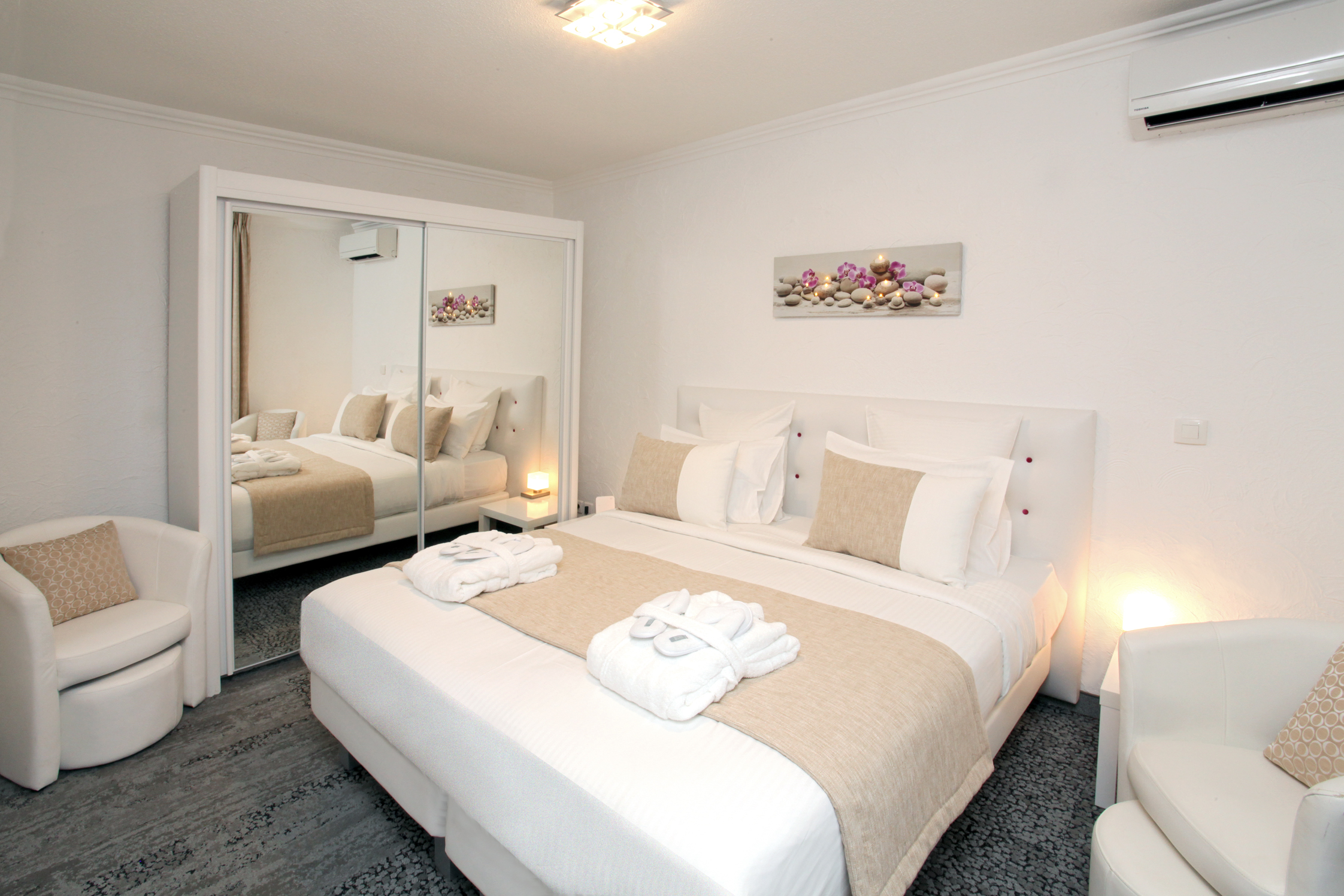 Here is an overview of one of our Premium Double Rooms for 2 people in the Palm Beach Hotel. The room measures 25m², the sleeping area has a bed of 1.80 x 2.00 m, a sommier and a brand mattress, six pillows. A cover is also available to the customer. There is also a bedside table on each side of the bed, as well as two reading lights. In front of the bed you will see a designer glass desk and a comfortable work chair. Envelopes, writing paper and a pen and a user guide will be available. A flat screen is hung on the wall above the desk or reading room. There is also a wardrobe with 10 hangers in direct access to the room. The floor is made of carpet, the walls and ceiling are painted white. A bay window is also present with a balcony on quiet and discreet area close to the beaches of Pointe Croisette. The bathroom is 5 m², it has a bath-shower, sink, ice and azure ceramics. The toilets are integrated into the bathroom. Organic home products are also available such as a set of cosmetics, soap, toothbrush, towels, mules. The room is equipped with air conditioning, it is lit by a chandelier on the ceiling, two reading lights, a desk lamp and two spots in the bathroom. The room also has a mini-bar, evacuation plans are on the front door, the price of rooms is on a flip chart for free consultation in the room with a user guide. The Palm Beach Hotel has a restaurant room for breakfast or brunch. The hotel is air conditioned summer / winter. Supplements may be offered; a cot, an adult bed, covered parking on request (price per day), or closed parking uncovered (free on request).
BOOK WITH PALMBEACH HOTEL
Book now !
КНИГА С PALMBEACH HOTEL